Highlights
- Boracay Ground Bungy Jump is a rocket-like tour from the ground to the sky.
- In a matter of seconds. The maximum speed is 200KM / H, which is huge.
- If you climb to the top, you can see Boracay from 60 meters above the sky.
- The most extreme experience in Boracay! You can feel the sky, the sea and the beach of Boracay at once.

Booking confirmed:
- When the payment is completed, the reservation for the tour is completed. You can receive your voucher by email within 12 hours.
- If you have not received your voucher by e-mail within 24 hours, please contact us at our Customer Center at 1661-2372 or your friend "Tour Five" of KakaoTalk Plus.
Itinerary:
- Visit the G-Max office at your scheduled time (Station 3 location)
- After safe training, boarding
- Become a human rocket and get to the sky!
- descend to the ground after viewing the water from the top
Travel tips:
- Activities available from 8:00 am to 11:00 pm Tour time is approximately 7 to 8 minutes.
- Located at White Beach Station 3, it is easy to find.
Time:
- 7 to 8 minutes (including safety training)
Includes:
- 1 aboard ground tour tour of G-Max
- Safety device
- Friendly security guard

Not included:
- Guide
- Tip
- Insurance
materials:
- ACTION CAM (GOPRO, SONY ACTION CAM, etc.)
- PREPARATION OF Mind!
- Shoes that will not fly (sneakers, sandals with straps) - You can barefoot when you wear slippers.
Special Tips !:
- It is the best time to take your life with your camera by taking the tallest tour in Boracay.
Other instructions:
- Depending on the weather, the tour may be canceled.
---


Tour description
It becomes a human rocket and shoots into the sky! - Conversely! - G-MAX
G-MAX is a world-famous activity. Hong Kong, Singapore and many other famous cities in Europe. This is different from the usual bungee jump we know.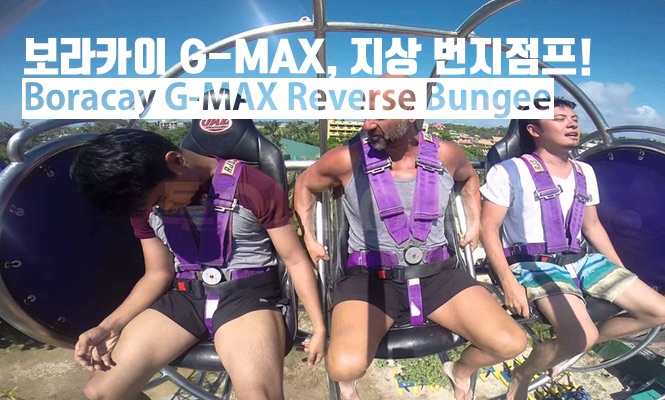 While this street usually jumps from a high place, the G-MAX is like a rocket that rises to the sky at a speed of 200 kilometers per hour on the ground.
With the same principle as a slug that we played with in our childhood, we use a line of strong elasticity to launch it into the sky!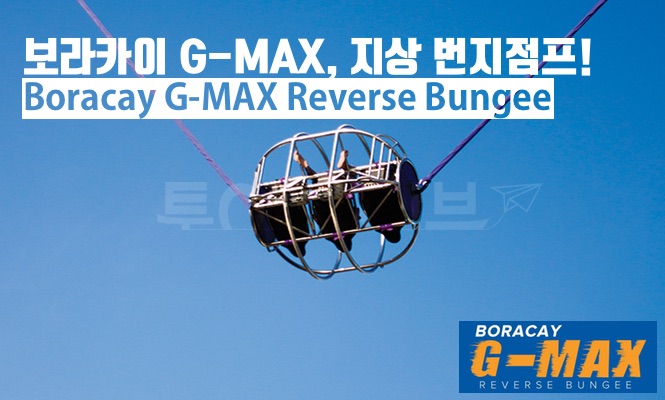 Of course, the safety device is well and does not fall back to the floor!
With the world-class G-MAX equipment, you can now become a human rocket on the ground in Boracay!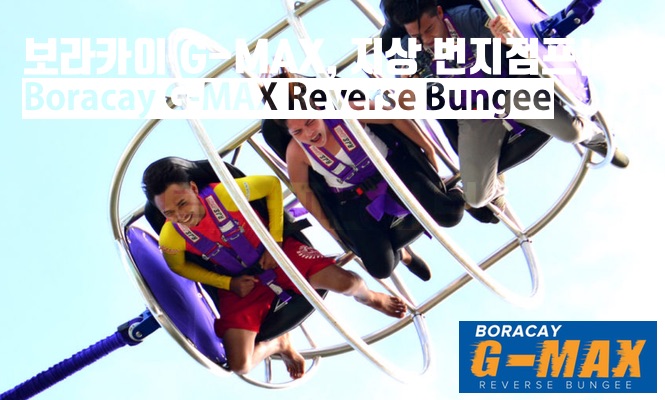 Boracay's night, the only activity to see Boracay in the sky!
You will be able to make memories that are truly unforgettable.