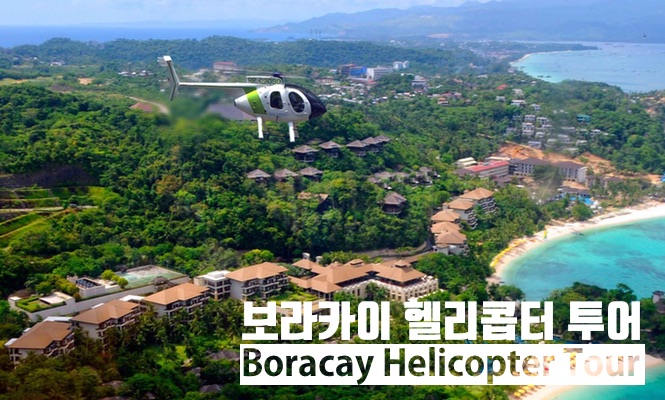 Highlights
- Boracay Helicopter Island Tour! No tour is better than this!
- Take a 10-minute helicopter and explore Boracay from the sky!
- Enjoy not only Boracay's stunning white beaches, but also the coast and the blue emerald waters!
- Leave the best photos in the sky, as you see in the birds eye!

Booking confirmed:
- When the payment is completed, the reservation for the tour is completed. You can receive your voucher by email within 12 hours.
- If you have not received your voucher by e-mail within 24 hours, please contact us at our Customer Center at 1661-2372 or your friend "Tour Five" of KakaoTalk Plus.

Itinerary:
- Pick-up time from your requested area (hotel / resort)
- 10 minutes from Dmall McDonalds - Arrival of helicopter
boarding
- Boarding after simple training -

Travel tips:
- 3 years old (under 36 months) Free of charge for children / above the parent's lap
- No reservation for 1 person, 2 people for 1 person reservation
- 3 people for a blind spot - 2 people are recommended for boarding
- 24 hours after scuba diving Cannot join in time
Course description:
Boracay Island Tour (10 minutes)
- Helicopter Tours around White Beach Carabao
Island Tour (15 minutes)
- Alabaster
Adventure Tour (20 minutes)
- Tambisan Reef, Bulabog Beach, Puka Beach, Diniwid Beach, View of Boracay tour, view of the island of Carabao, view of the crocodile island
Time:
- 1 hour to 1 hour 20 minutes including pickup time
Includes:
- Round-trip pickup (at your request) / Sending: Dmall Budget Mart
- Chopper ride 10 min / 15 min / 20 min (depending on the course)

Not included:
- Tip
- Insurance
materials:
- passport
Other instructions:
- Flight routes and times may change due to weather conditions.
- There is a description (video) before boarding in the helicopter office.

---
Jetty port overlooking Chopin from helicopter
Tour description
If you are thinking of one of the most thrilling and unusual tours in Boracay, you can not miss a helicopter tour.
It is a helicopter tour with a beautiful view of Boracay for 10-20 minutes over Boracay.
The mood of a helicopter / landing upright will remain a truly exhilarating memory.
If you do not use it in Boracay, you can regret it and leave a life shot in the sky.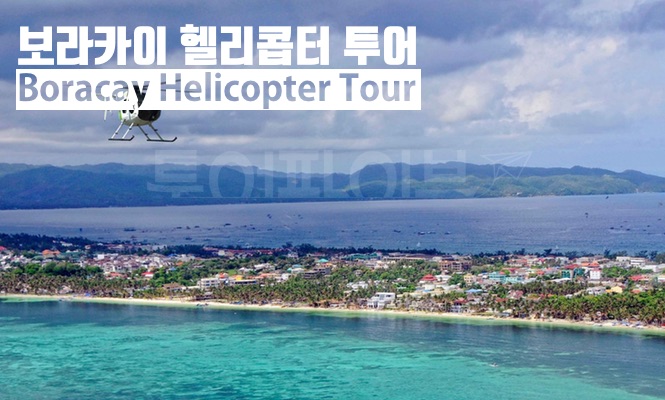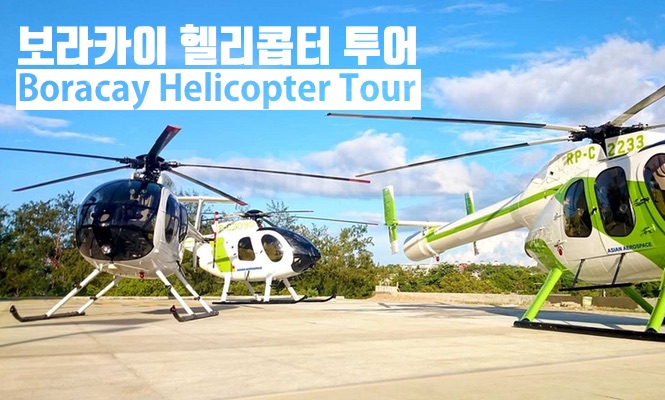 Use Boracay helicopter tour depending on the number of passengers.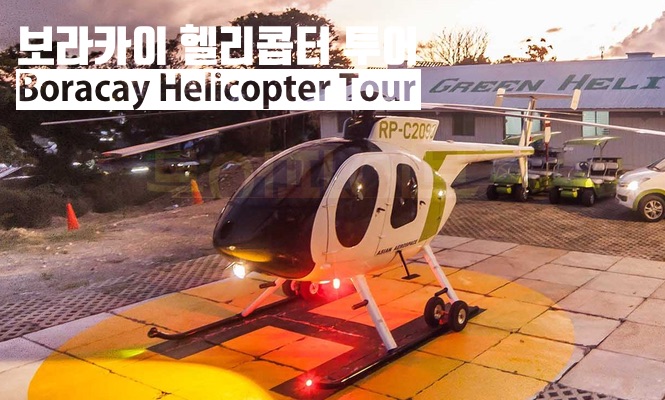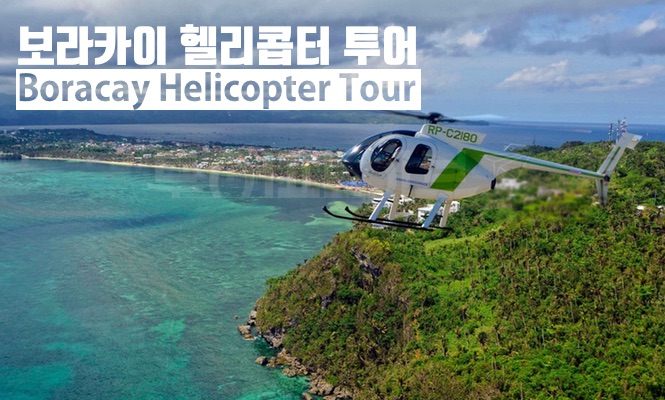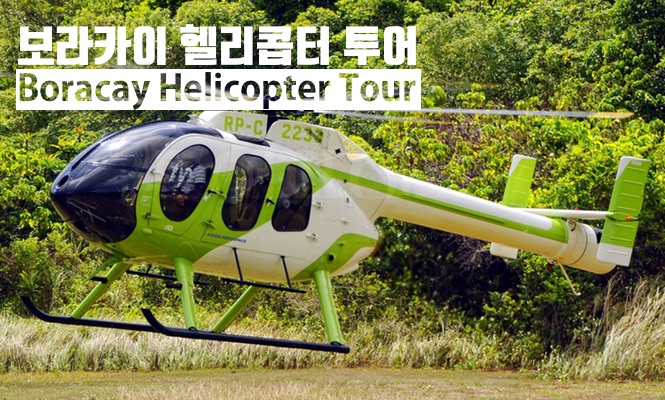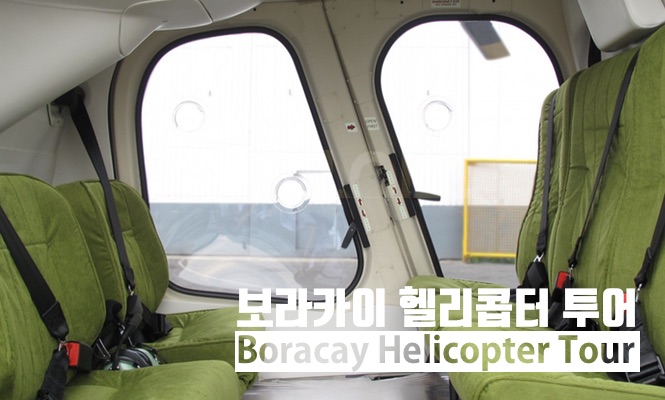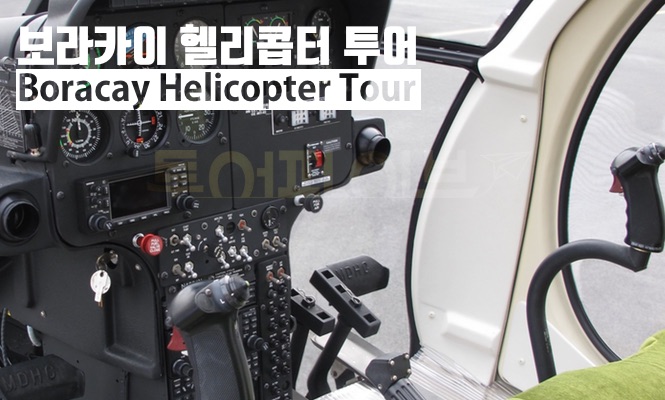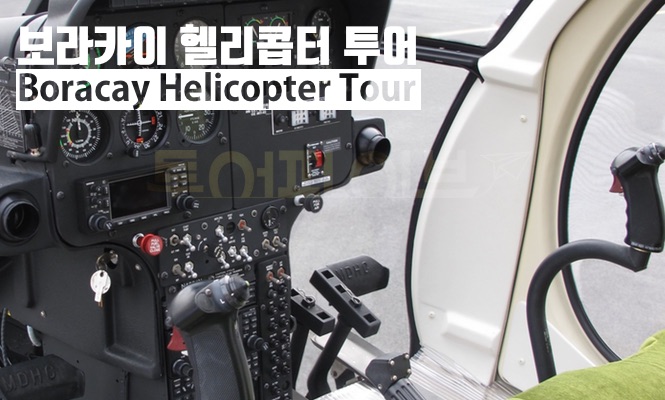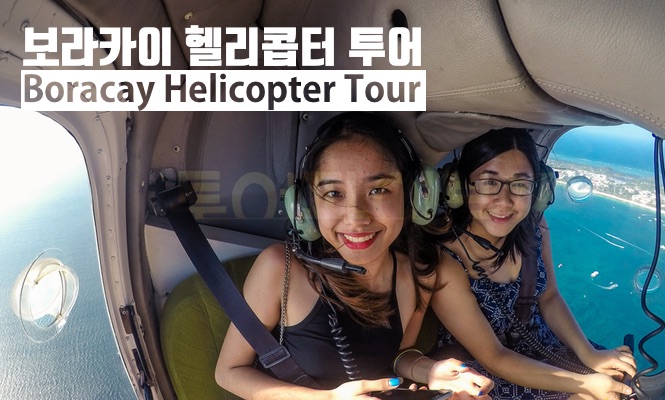 Customers on a helicopter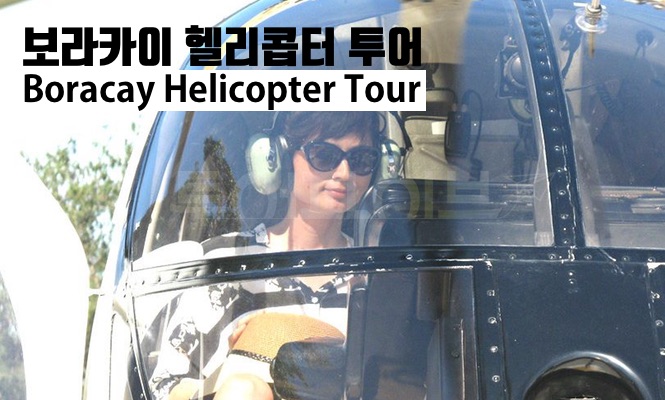 Customers on a helicopter / take-off training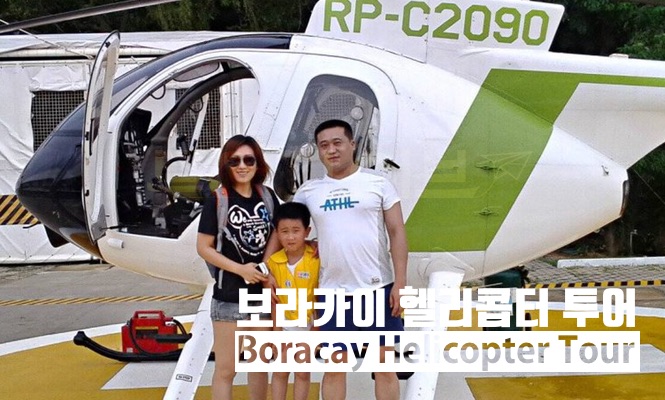 Family celebration shooting in front of helicopter
- 지정된 투어 시간 - 고객님 요청 지역에서 픽업 (호텔/ 리조트)
- 디몰 맥도널드에서 10분 소요 - 헬리콥터 탑승장 도착
- 간단한 교육후 탑승
- 투어 종료후 디몰 맥도널드 드롭