Notice
: Undefined variable: TSD_Details_en in
/home/kobi/html/Site_Admin/pages/T5_Site_Manager_Product_Add.php
on line
464
Helios SPA - Helios SPA Boracay
A place to unwind and rejuvenate body, soul and mind
Available Time - 13:00 / 16:30 / 20:00
Pick up time from Dmall, Jollibee - Pick up time - 12:30 / 16:00 / 19:30 (please wait 10 minutes before pick up time)
Honey Massage + Stone Massage!
Enjoy it now Helios Honeystone Massage
is good for skin moisturization and blood purification
It is a massage product that combines the merits of honey massage and stone massage!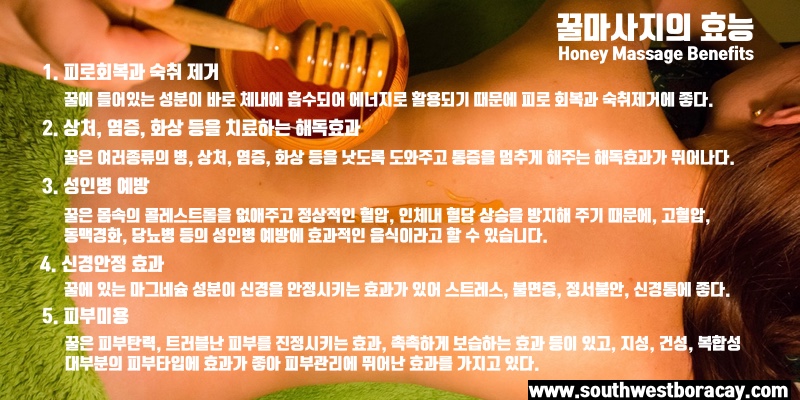 Honeystone Massage HONEY STONE (2 hours 20 minutes)
You go to the room where you are informed, you take off your clothes, you change into shorts and sarongs.
Foot scrub + shiatsu: 10 mins
When you knock after the return, massage companies come in,
Aromatic salt provides foot scrub and foot acupressure.
Whole body pack (honey (honey) and noni powder): 10 mins
Filipino Honey packs made from native honey and noni powder are
absorbed
throughout the
body.
I simply shower with water, I wash my face, I wash my face with soap, I wear my hair and I knock.
Massage the whole body oil using the
lava stone and extra virgin coconut oil made from the rock
.
I can not use hot stones from the beginning, the massage companies
touch the
hot stone and
massage with warm hand,
If you get a little cold, massage with stone.
Facial Massage + Stretching: 5 mins
A simple massage with a facial creme cream is performed on the face,
and the massage is finished with stretching.
(If you do not want to stretch, say "no stretching").
* Round-trip pick-up / sending service *
- Pick up instructions: Helios Spa - Pick up time from 30 minutes to 40 minutes massage time in Dmall McDonalds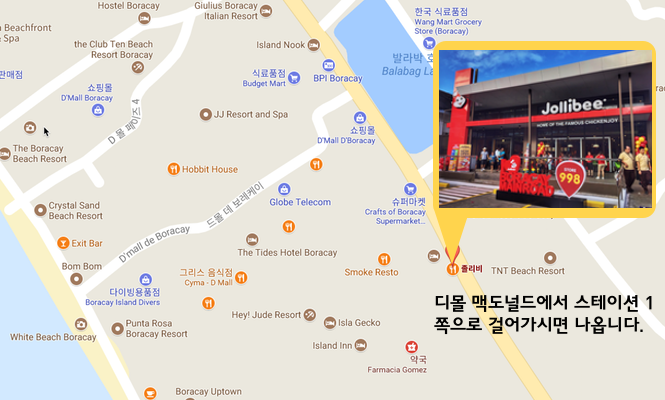 * It is also possible to have a massage with your child, so the pool in the shop is available and it is a spa that many family members are looking for.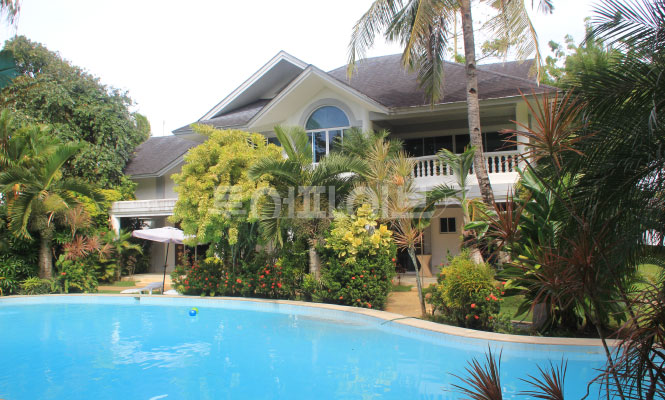 There is no separate age limit, so you will be able to massage together with your child.
If you want to have a massage with a child or a teenager, please check with an adult person and make a reservation ^^

Place of departure



Helios Spa - Massage in Dmall McDonalds Pick up time 30-40 minutes prior to pickup




12:30 / 16:00 / 19:30





Reservation time





13:00 / 16:30 / 20:00


Includes






- Honeystone Massage 2 hours and 10 minutes




- Shower and laundry service




- Pick-up service




- Pool pool available in the shop





Not included





Manner Tips
---